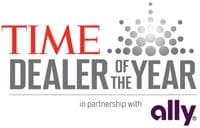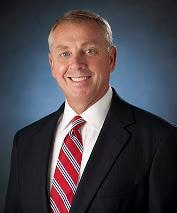 November 16, 2011 - Steve Middlebrooks, president of Heyward Allen Toyota Scion, has been nominated for the 2012 TIME Dealer of the Year Award for his Community Service and Industry Accomplishments.
The TIME Dealer of the Year award is one of the automobile industry's most prestigious and highly coveted honors. Recipients are among the nation's most sucessful auto dealers who must also demonstrate a long standing commitment to community service. Middlebrooks was chosen to represent the Georgia Automobile Dealers Association in the national competition - one of only 50 auto dealers, from 17,000 nationwide, nominated for the 43rd annual award. The award is sponsored by TIME Magazine in association with Ally, and in cooperation with NADA. As part of its support for the program, Ally will make charitable contributions to local community causes on behalf of all 50 nominated dealers across the United States. In addition, the 2012 national TIME Dealer of the Year winner will receive a $10,000 contribution for a 501(c)(3) non profit organization of his or her choice.
Middlebrooks was born and raised in the small farming community of Warwick, Georgia, and worked his way through college as a retail sales representative. He graduated from the University of Georgia in 1973 with cum laude honors in four years. In his senior year, B. Heyward Allen, Sr. hired him to establish a Finance and Insurance department at Heyward Allen Motor Company. "As the young, energetic new kid, I would welcome additional duties and responsibilities," Middlebrooks said, "which would lead to my promotion as General Sales Manager within four years."
In the area of community service, Middlebrooks finds it most rewarding to invest in the youth of his community. Since 2004, his dealership has been the primary sponsor of the Oconee County High Schools After-Prom Night, a pro-active approcah to curbing reckless partying during that annual celebration. Heyward Allen Toyota-Scion has donated either a mid-priced vehicle or cash as the grand prize for the drawing and the recipent must be present to win. In the 2006/2007 school year, Heyward Allen contributed $1000 to the public, private and Christian schools in Clarke and Oconee Counties totaling $31,000. He is also proud to donate toys to the underprivileged, spearhead food drives for the needy, and raise funds for homeless families. Middlebrooks is currently on the board of directors of Athens First Bank, the University of Georgia Fellowship of Christian Athletes Chaplaincy Board and serving as the chairman of counsel on ministries at Young Harris Memorial United Methodist Church.
Full Press Release available here.
or here
.