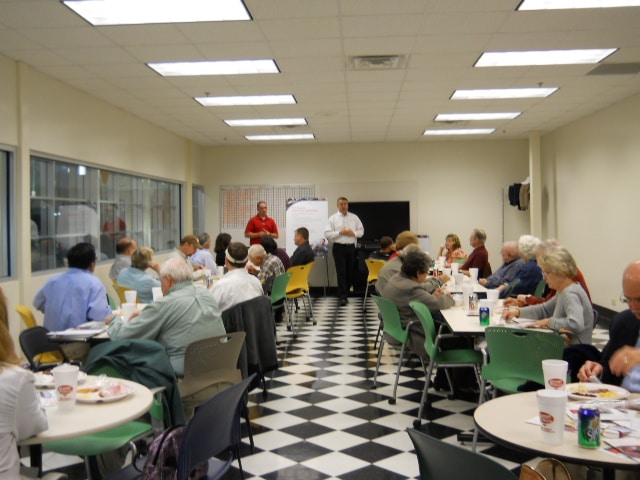 Toyota New Owner Celebration on November 1
Over 30 new Toyota Owners showed up last night to take learn from the experts how to:
- Optimize fuel economy
- Protect their investment with proper maintenance
- Make the most of technology and safety
Glenn Brewer, Service Manager, was on hand to answer all sorts of questions from, 'How do I get better mpg?' to 'What does that light mean?'
They also had a great meal (Catered by Sonny's BBQ), and had a opportunity to win door prizes and service coupons!
Our next New Owner event will be in Spring 2012. Watch your mail box for your invitation!