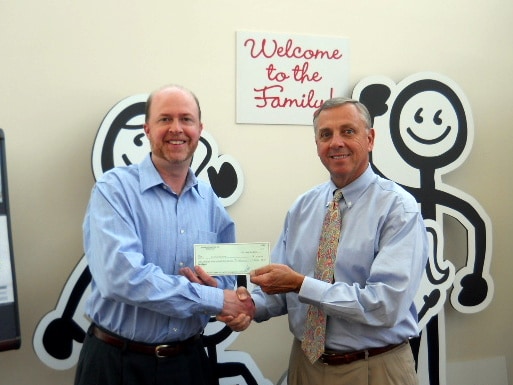 "Helping homeless men and those who are addicted to alcohol or drugs achieve productive, independent, and sober lives."
Proudly serving the Athens - Clarke county area since 1996.
The Healing Place of Athens
was founded as a 501(c)3 non-profit alcohol and drug addiction recovery center. Beginning in 1996, The Healing Place opened its doors concentrating on helping homeless men of Athens, Clarke, Jackson, Madison, Barrow, and Gwinnett counties effectively recover from the debilitating effects of drug and alcohol abuse. The Healing Place model is highly successful with 65% of alumni remaining sober after one year. This success rate is three times the national average of other models.
Heyward Allen Toyota is happy to sponsor an organization that performs such a necessary service in our community.
You can learn more about how you can contribute on their website
here
.
Pictured is Tony Wilson (The Healing Place) and Steve Middlebrooks, President of Heyward Allen Toyota.