Toyota Dealer

Ready to move on from your current vehicle and pick out a newer model that includes plenty of exciting features? The first step toward finding your perfect ride is to find a Toyota dealer in your area that has everything you'll need in one convenient location! What should you look for when searching for a new and used dealership in Athens, GA? Of course, to have the best chances of getting into a car you'll love day after day – you'll need a terrific selection that includes numerous options to pick from.
However, it takes more than a robust inventory for a dealer to provide a one of a kind shopping experience! You should also prioritize finding one that can provide outstanding Toyota service in Athens to keep your vehicle running in the best shape possible. Where can you locate such a dealership? Heyward Allen Toyota is the answer you've been searching for! We're a widely trusted Athens car lot with an exceptional stock of high-quality vehicles and a Toyota service center near you. We combine world-class customer service with a truly impressive variety of cars, trucks, and SUVs to offer a dealership experience that you'll be hard pressed to find anywhere else.
Whether you've been considering bringing home a brand new Toyota model or a used car from a different top brand – you can trust that you'll find all kinds of compelling options when you pay a visit to our Athens GA dealership. We've been proudly providing drivers from all around the Athens area with a memorable shopping experience for many years. We can't wait to share our expertise with you! When you're on the hunt for the ideal Toyota dealer near you – pay a visit to Heyward Allen Toyota at 2910 Atlanta Hwy, Athens, GA.
New and Used Toyota Models
Unsure what kind of car, truck, or SUV will be the best pick for your driving needs? You're not alone! With so many different vehicles on the road these days, it can feel like a real challenge to tell which ones are worth your consideration. Are you interested in taking home a reliable vehicle that is packed with the latest enhancements, and also offers world-renowned reliability? If that sounds appealing to you – then one of our Toyota vehicles could be exactly what you need.
Over the decades that Toyota has been in business, they've been perfecting the art of designing and building impressive vehicles that can stand the test of time. Whether you decided on a model from the lineup of brand-new Toyota options we have in store, or a well-maintained used model – you can trust that you'll be receiving a vehicle that you can rely on for years to come.
Picking out a Toyota car, truck, or SUV that can offer everything you're looking for is easy at Heyward Allen Toyota! To begin, you can browse through our complete Toyota inventory online to get an idea of what we have to offer. Our website features built-in search tools that are designed to help you narrow down your results based on the things that matter to you. You can search by price, model, body style, and more to find an assortment of models that are custom tailored to your needs and wants.
If you're looking for recommendations – allow us to highlight one of our best selling Toyota cars. For drivers who want a smooth and responsive driving experience behind the wheel of a fuel-efficient car – the Toyota Prius would make a compelling choice. With a highly efficient Hybrid I-4 engine, you can go further on a tank of gas. This car offers a groundbreaking 50 MPG City / 54 MPG Highway fuel efficiency rating – helping you to stretch your fuel budget as far as it will go. Fuel economy isn't the only thing this model has to offer, however!
When you get behind the wheel of the Toyota Prius, you'll enjoy plenty of high-tech enhancements that will improve the time that you spend on the road. If you're interested in taking a closer look at this or any of our other best-selling Toyota cars for sale – give us a call at (706) 433-0433 to set up a free test drive!
Toyota Service and Parts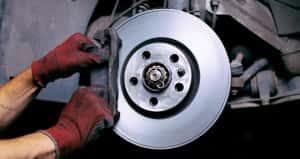 Staying on top of your vehicle's maintenance and repair needs is the key to ensuring that it stays running in the best shape possible. At Heyward Allen Toyota, we understand that you desire a quick and convenient way to give your car the care that it requires. This is where our state of the art Toyota Service Center near you comes in! Our service department is staffed with expert technicians who have the skills needed to supply outstanding service, time after time.
With a wide array of Toyota auto parts available, chances are good that we'll have the parts you need in stock. You can view our selection and even order Toyota parts online from our website! It all adds up to a simple and hassle-free auto service experience. When you require the best car service around, visit the trusted Toyota dealer at Heyward Allen.