Toyota SUV in Athens GA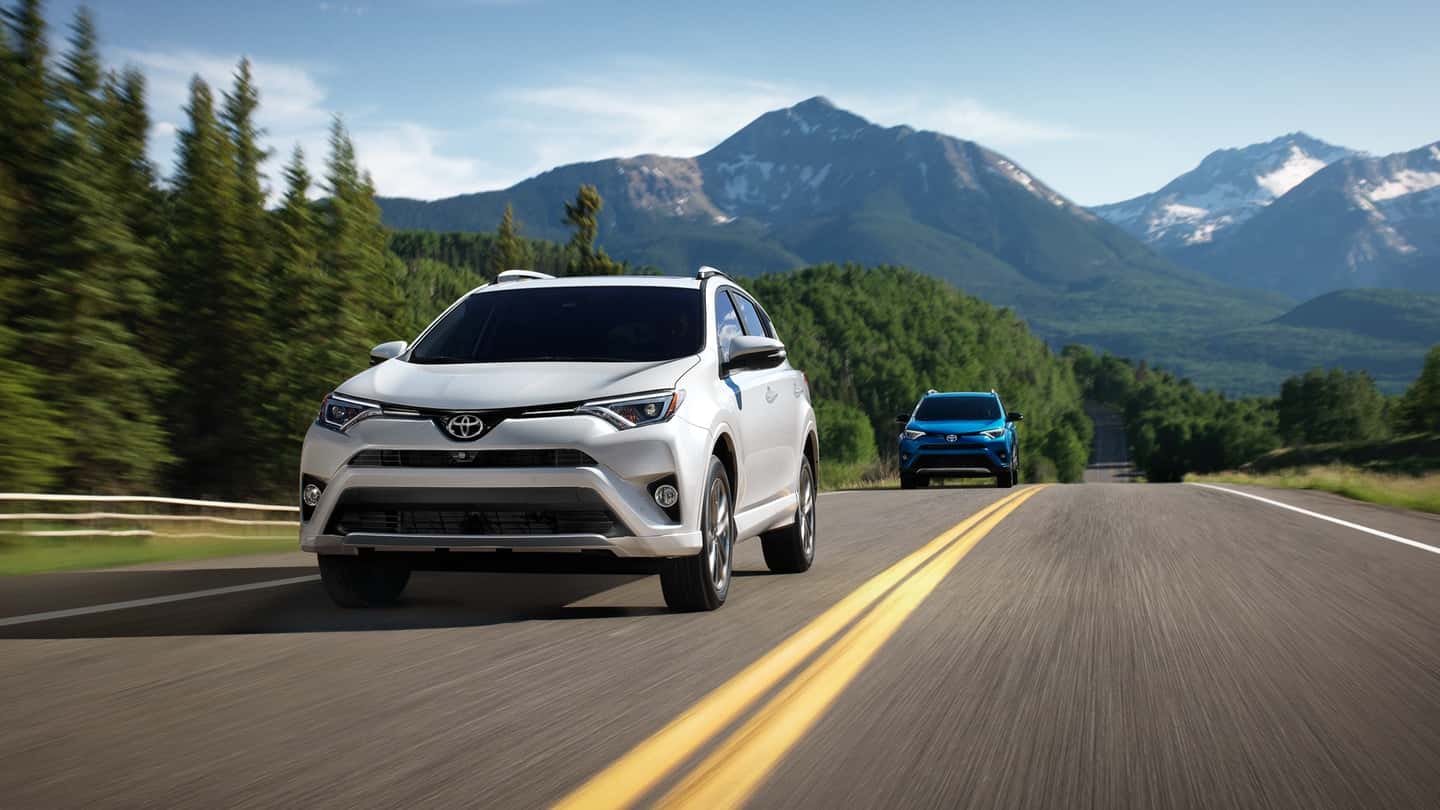 If you're in the market for a sport utility vehicle, you've found the right place. You can get a Toyota SUV in Athens, GA for an unbeatable price at Heyward Allen Toyota. It's about more than the money you will save; you will get unbeatable service, unparalleled quality, and better continuing service (think parts and ongoing maintenance) than anywhere else in Georgia. Whether you are shopping for an SUV for your family, for yourself, or for your job, you'll find everything you need at our dealership.
After your purchase, enjoy reliable maintenance at our service center. We have factory trained technicians and Toyota-certified replacement parts. We also have a comfortable waiting area complete with wifi, beverages, and snacks, so you can stay productive while your car is in the shop. You can also purchase accessories and replacement parts at fantastic prices, and if you need Toyota financing, we have you covered there as well.
Once you're here, it won't take you long to realize why we've been voted the #1 Rated Dealership in Athens and Northeast Georgia by Dealer Rater and based on Google reviews. Our service is prompt and friendly, and our products are state of the art.
If you have any questions about our inventory or services, please don't hesitate to get in touch! We would love to hear from you.
---
Get a Toyota SUV for Sale in Athens, GA
Why are you shopping for an SUV? Has there been a recent addition to your family, or do you just need more space to carry your kids and their friends around? Or do you need a large number of cubic feet in storage to carry gear or equipment around? Even if you're just looking for a tough vehicle that can hold its own off-road, we have the perfect options for you.
Start off with a test drive in a Toyota 4Runner — you probably already know all about its iconic look and rugged appearance, but you may be less familiar with its luxurious features, impressive horsepower, and athletic capabilities. Enjoy the chance to go offroad, tow your boat or trailer, or have a peaceful suburban drive — you get it all with the Toyota 4Runner. If you're interested in learning more about this exciting SUV, let us know!
The Toyota Highlander is another enticing SUV for sale in Athens, GA, and it features an entirely different set of benefits from the 4Runner. Enjoy tons of interior storage space, a gas efficient engine, and the comfort of a large sedan. It also has a streamlined, fashion-forward look, so it'll look great out on the road and in the driveway.
It doesn't stop there — check out the best selling Rav4, and choose from a number of different configurations. It looks sporty and rugged, but it stays true to its original commitment to compact design and efficiency. Stop by for a test drive — you don't want to miss out on the 4Runner, Highlander, Rav4, Land Cruiser, Sequoia, or CH-R.
---
Used Toyota for Sale in Athens, GA
Get a used Toyota for sale in Athens, GA at unbeatable prices — you can find all of the hottest Toyota SUV models for much less than their retail price. We thoroughly inspect all of the cars that come across our lot, so you can rest assured that you are getting a reliable and safe SUV. Toyota also produces famously high value, so even if you buy a used SUV, you'll still be able to sell it for a good price. If you plan to keep it for the long term, you're in good hands — Toyota SUVs will often run for decades if you take care of them.
Our used SUV inventory turns over quickly, so if you see a used Rav4, used 4Runner, or anything else that you think will work for you, get in touch at your earliest convenience.
---
Toyota Motor Finance in Athens, GA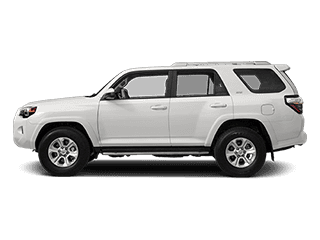 If you have been looking at new or used Toyota SUVs, it is probably time to get pre-qualified for financing. It's easier than ever to get approved for a loan, and we even offer Toyota financing specials for qualified buyers. We want to do everything within our power to help our shoppers afford the right car for their lifestyles, and our affordable, easy financing options are one way we show it.
To start off, fill out our simple, secure online finance application. You will need some basic financial information, and you will receive an assessment almost instantly. If you have a strong financing application, you may qualify for lower interest rates, more financing, and additional financing specials. If your score is on the low side, we would still love to work with you. We have affordable loans for almost everyone, and our lending partners can work with you to find the right option for you.
Getting pre-approved will help you enjoy the car shopping process. You won't have to worry about money while looking at cars, and all of your attention can be focused on picking out the right Toyota SUV. You also won't run the risk of over-spending your budget, since your financing is locked into place. If you have any questions about our Toyota finance options, get in touch!
---
Toyota Service Center in Athens, GA
You'll need a reliable service center to turn to once you've purchased your car, and in our opinion, Heyward Allen Toyota is the right choice. Our team of factory-certified Toyota technicians will take better care of your Toyota than anyone else. Whether you need an oil change, brake pad replacement, or a simple state inspection, we have you covered.
You can also get Toyota OEM parts through our dealership; you'll need your SUV's VIN or make, model, and year, but if you have any questions about how to find the right part, our parts specialists are more than happy to help. You can order online or stop by the parts and accessories section of our dealership — get in touch if you have any questions.
We'd love to hear from you online, over the phone, or in person, so please reach out at your earliest convenience.