Toyota Dealership Athens GA

If you have been looking for a Toyota near Athens, GA, we are so happy you've found us at Heyward Allen Toyota. If you're shopping for a safe a reliable family vehicle to carry your children and their friends around, we have options; if you need a luxurious or fun-to-drive sedan for daily use, we have you covered there as well. We also have a number of powerful, 4×4 equipped Toyota trucks and SUVs in our inventory, so stop by at your earliest convenience for a test drive!
We also offer a number of other services. If you need an oil change, easily sign up for a service slot on our website; if you need a tire rotation or something slightly more intensive, we can handle that as well. Our technicians are factory-certified, and you can feel confident in their ability to take care of your car. We also offer affordable financing options, and if you need to buy a spare part or accessory, we can handle that as well.
No matter what your automotive or Toyota-related need may be, we hope you'll get in touch with us; we would love to help you find the right car, get your car back into driving shape, or assist you with securing financing. Contact us online, on the phone, or in person at your convenience.
---
Your Local Toyota Dealership in Athens, GA
As your local Toyota car dealer in Athens, we are pleased to offer a huge inventory of brand new Toyota vehicles. You'll find the latest in interior technology, fuel economy, alternative fuel options, performance, and design on our lots, and you'll be amazed at what the newest Toyotas have to offer.
Have you looked into the exciting new Toyota 86 models? It's not too late to grab a test drive of this sporty, modern vehicle; try out the TRD SE configuration and fall in love with the 6-speed manual transmission option. It has all kinds of modern luxury features, but most importantly, it's always an incredibly good time to drive.
Get caught up with the newest Camry configurations; it always maintains its refined shape and look, but Toyota constantly updates the flagship sedan with modern technology and performance features. For another step up, try out the luxurious Avalon — you don't know what you're missing until you take it on a test drive.
---
Used Cars Near Athens, GA
Have you been searching for a "used Toyota near me"? We have exactly what you are looking for; our used Toyotas for sale include used Camry sedans, used Corolla compact cars, SUVs, and used trucks in Athens, GA.
You can score an incredible deal on a sedan without even trying. Choose from late model Camry trims, hybrid configurations, or keep your eyes open for a luxurious used Avalon. We also offer a number of compact, gas-efficient vehicles, like the Toyota Yaris. You'll love the fashion-forward components that come with this car, and you'll be amazed at how much fun this used compact car can be to drive.
You can also find a car for the whole family on our used car lots; get a lightly used Toyota Sienna, or keep your eyes open for a used Highlander or Rav4. The options are endless, and even if you are looking for a used Tundra or used Tacoma, we probably have what you're looking for.
Our used cars sell quickly, so don't hesitate if you see something that you like! We'll get you set up with a test drive as quickly as possible.
---
Toyota Financial Services in Athens, GA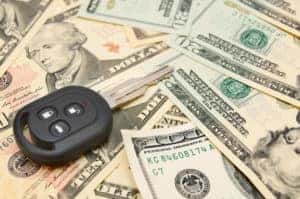 Toyota vehicles are always an incredible value, and you will get amazing bang for your buck 100% of the time. However, if you need even more incentive to buy a Toyota from us, we pride ourselves in offering some of the best financing deals of all the Toyota dealerships in Georgia. It only takes minutes to apply!
To start, fill out our online finance application form. It will ask for some basic financial and contact information, but our form is secure, and your data is safe with us. You will get an evaluation of your financing options almost instantly, and you can start making a smart decision on which car to buy right away.
Getting approved in advance for financing can really offer significant peace of mind; you can enjoy the car shopping process without worrying about the money coming through, and you will also be incentivized to stay within your budget. All that's left to do is take our incredible cars on some test drives!
If you have any questions about our financing options, just get in touch — we would love to help.
---
Toyota Service Center & Parts in Athens, GA
Looking for "Toyota parts near me?" We've made it easier than ever to find replacement parts for your car, truck, or SUV. Simply locate our online order form, enter your car's VIN (or, alternatively, the make, model, year, and trim), and send your request for the part. If you have trouble finding the right one, or if you aren't sure which part you need, get in touch! Our parts experts would be more than happy to assist you.
You can also sign up for regular maintenance at our dealership. Our technicians have all been factory-certified by Toyota, so you know they understand your Toyota better than anyone. We also use original equipment manufacturer (OEM) parts in our repairs, which means that your replacement parts will last as long as the rest of your car, and they won't diminish the resale value of your vehicle.
Get all of your repairs and maintenance done at our dealership and save the hassle — you can schedule appointments long in advance, and we'd love to get you penciled into our schedule well ahead of time. You can also enjoy our comfortable waiting area, complete with snacks, drinks, and wifi. It's also pet-friendly! Let us know when you are ready to schedule an appointment or take care of it online in minutes.