Trucks for Sale Athens GA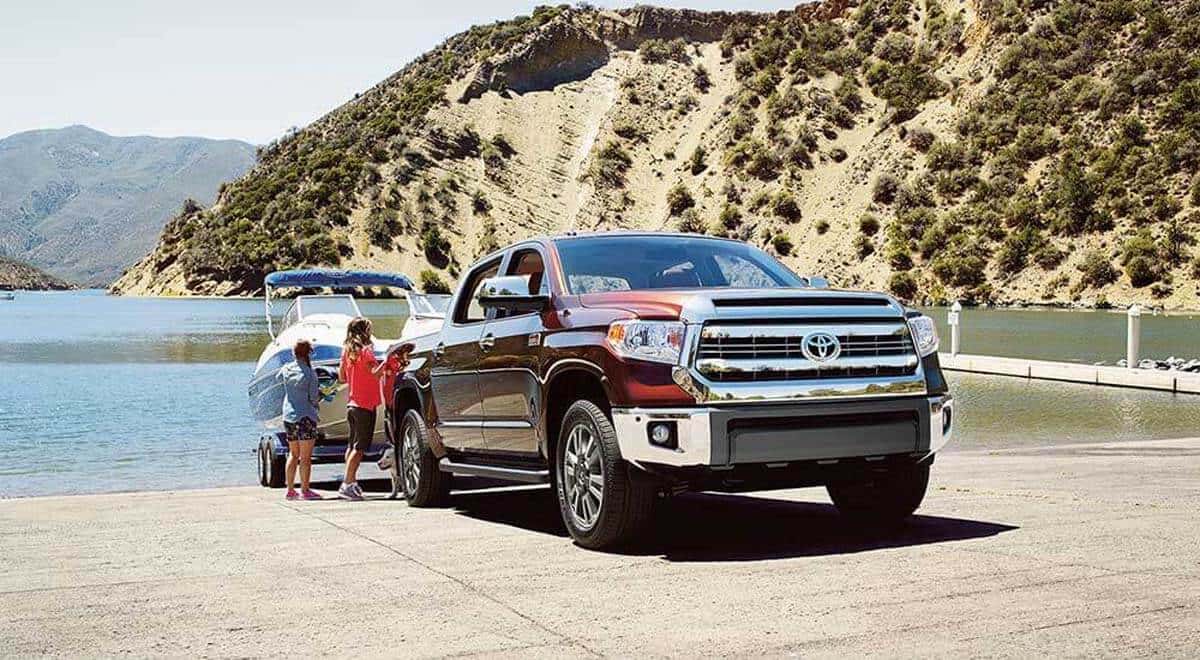 If you've been looking around for trucks for sale in Athens, GA, look no further — we have an incredible of new and used pickup trucks, and we have the service and parts to back them up once you've made your purchase. Do you need a small or midsize truck for odd jobs and home improvement projects? We've got you covered. Do you need a full-size truck to help with contracting, towing, or hauling heavy loads? We have plenty of options for you as well. We always have a huge lineup of trucks, and we can find the perfect option for you.
We also offer so much more than just auto sales; you can get your truck serviced at our dealership, and you can even find accessories and replacement parts as well. Our team of experts is highly knowledgeable about the Toyota brand, and whether you need help with a repair, getting to know the different vehicles in our inventory, or finding a replacement part, we can help. You can also sign up for an affordable car loan through our dealership, so if you're ready to buy, speak with one of our finance experts today.
---
New Toyota Trucks for Sale in Athens, GA
Why would you buy a new Toyota rather than a pre-owned truck elsewhere or on our lot? To be honest, a new Toyota is one of the best investments you can make. Few truck models hold their resale value the way the Tundra and Tacoma do, and you will be driving your truck for many years, if not decades. We also have the support system in place once you make a purchase — get all of your maintenance done with the team who knows your truck best.
Start shopping with a test drive of the all-new Toyota Tundra — it features spectacular power and towing capability, and you'll quickly get a feel for why it is becoming one of America's favorite pickup trucks on the market. The thing is, we already have a truck that's been a best seller for decades and decades — the storied Toyota Tacoma. It's iconic athletic power, 4×4 capability, and rugged look have cemented its place in both Toyota and automotive history, but it's never too late for you to experience it for yourself.
If you're looking at Toyota 4×4 trucks for sale in Georgia, we would love nothing more than to show you around our dealership and take you on a test drive. The quality of our pickup trucks speaks for itself, and we think you'll be thrilled.
Let us know when you're ready for a test drive! We'll sign you up at your convenience.
---
Used Trucks in Athens, GA
You're well-versed in the quality of Toyota vehicles by now, but if you need further convincing, come take a look at our used pickup trucks for sale in Athens, GA. Our used car inventory turns over quickly, so if you see something you like, don't delay — you might miss your chance to own the used truck you need. We have a large selection of both small and large pickup trucks, so regardless of your reasoning behind purchasing a used truck, we have what you're looking for.
Get a used Toyota Tacoma — they are almost as popular used as they are new, and whether you're buying a ten-year-old Tacoma or a recent or late model, you'll love the handsome stance and 4×4 capability. You can find a used Tundra on our lots as well, and whether you need more space in the bed or a crew cab, we urge you to keep an eye open for the right configuration for your needs. We also have other makes and models of used trucks for sale, so keep an open mind and stop by our dealership. We'd love to show you around!
---
Toyota Financial Services in Athens, GA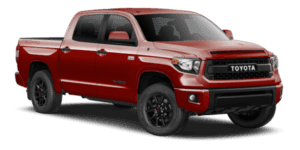 If you are looking at trucks for sale, then you're probably thinking ahead to getting a loan as well. That's a great idea — getting pre-approved for Toyota financing in Athens, GA always makes your life easier. It only takes a few minutes to fill out an application, and when you get locked into a certain level of financing, you won't run the risk of overshooting your allocated car budget. There's more — you'll be able to enjoy the truck shopping process without having to worry about money or financing. All you have to think about is the incredible truck you are test driving!
Toyota auto finance is for shoppers with all manner of credit score; if you have a high score, you'll qualify for more financing and lower interest rates. If your score is on the low side, we'd still love to work with you! We are happy to help people from all backgrounds, and you are no exception.
If you have any questions about how to get approved for a loan, or if you need help filling out an application, let us know! We would love to assist you.
---
Toyota Service Center in Athens, GA
Buying a truck is only the first part of the journey; you have to get it inspected, change the oil, rotate the tires, and much more. You'll need a trusted Toyota service center to keep your truck running to its full potential. Our team of technicians is factory-certified, and they will get your truck back on the road and in the best shape of its life. You can enjoy our comfortable waiting area while your truck is being serviced, and whether you want to relax or get work done, we know you'll enjoy your time at our dealership.
Are you searching for "Toyota parts near me"? We have Toyota certified parts and accessories as well, and you can either order them online or get in touch with our parts specialists.
Regardless of your vehicle, service, or parts need, we hope you'll choose Heyward Allen Toyota for your next vehicle purchase. We would love to meet you and show you around.