Toyota Dealership Near Me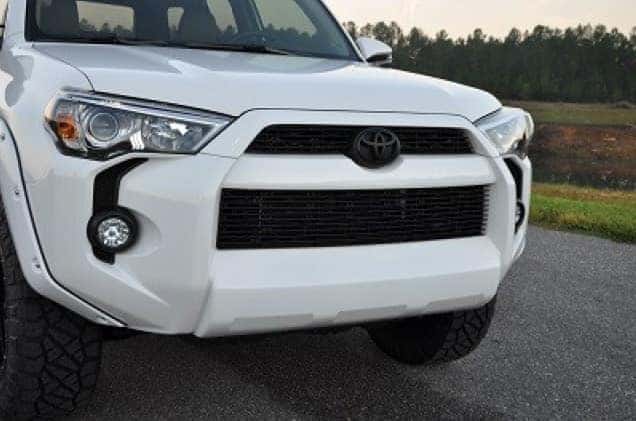 Struggling to locate a Toyota dealership near you that has everything you're looking for in one convenient place? It can be a real challenge at times to determine which Athens dealerships are worth a visit and which ones will just be a waste of time. Of course, there are certain things to look for when you're searching for a quality car dealership in the Athens area. One of the most vital criteria is a wide and varied selection of best-selling new and used vehicles. If you're like most Athens drivers, then you'll probably keep your vehicle for several years at least. If this is the case, it's important to have a wide array of models to pick from. This way, you'll have the best possible chance of finding one that is well suited to your needs, lifestyle, and budget.
We're here to tell you that there's a Toyota dealership near you that offers a stunning selection of the most popular new and used vehicles on the market. Whether you're hoping to take home a new Toyota SUV for sale or a well-maintained used model – the inventory of cars for sale at Heyward Allen Toyota won't let you down! What are you looking for in a vehicle? Perhaps you've been craving a Toyota 4×4 SUV that can accompany you on all of your adventures. Maybe a budget-friendly used Toyota SUV for sale would be the best pick for you. Whatever your situation may be, you can rely on our friendly team of car experts to help you in your search. They'll be more than happy to answer your questions so that you can make an informed decision when the time comes to choose your next Toyota SUV for sale.
Toyota SUV Models
When you require a dependable and spacious vehicle that is loaded with plenty of helpful features – you'll be hard pressed to do better than one of the Toyota SUV models that we have available at our Toyota dealership near you. Toyota has a long-standing reputation for producing quality vehicles that can stand the test of time. Toyota SUV models aren't only reliable – they're also easy on the eyes, with some of the best performance around. At Heyward Allen Toyota, we take pride in offering the complete selection of new and used Toyota SUVs for sale.
Which one will make the right addition to your family? Perhaps you need a roomy model with ample seating space to accommodate your entire family. If this sounds right to you, then the Toyota Highlander could be just what you've been searching for. With available third row seating on select models, you'll be able to bring everyone along on trips around the Athens area or even further! This Toyota SUV is also brimming with exciting technology features that will help you stay connected on the go. The sound system is Bluetooth compatible, so you can hook up your phone or other mobile devices to play music, take phone calls hands-free and much more. The road can be an unpredictable place, and it helps to know that your vehicle will have your back in the event of a collision. The Highlander boasts a 5 star NHTSA safety rating, and it also includes many innovative safety features that are aimed at keeping you and your loved ones out of harm's way.
Want to get a closer look at the Highlander or another model of Toyota SUV for sale? Head down to our dealership at your convenience! You can find us at 2910 Atlanta Hwy, Athens, GA. If you like, you can even call us at (859) 274-4159 to have your questions answered or set up a test drive of any of our vehicles.
Toyota SUV Used
If you're shopping on a budget, you should be aware that you can save some cash while still getting into an excellent, feature-packed Toyota SUV by buying used! Here at Heyward Allen, we take great care to supply high-quality used Toyota cars and SUVs for our customers to choose from. Because Toyota models are among the most reliable vehicles on the market, you can feel confident that your used Toyota from Heyward Allen will be by your side for many miles to come.
When it comes to buying a used car, it's important to know that the vehicle you're getting has been well-cared for. To give you this peace of mind, we put each of our used vehicles through a thorough inspection so that we can accurately assess its condition and price it accordingly. The result is that you can find a great deal on a well-maintained used Toyota SUV that has all of the great features that you've been after. Find your next used Toyota SUV for sale the easy way, by shopping with the experts at Heyward Allen Toyota!