Toyota SUV for Sale

Toyota Dealership Near Me
When you're in the market for a spacious family vehicle that can provide ample seating space, it's tough to outdo the selection of Toyota SUVs for sale that you can find at Heyward Allen Toyota. What sets Toyota SUV models apart from offerings from other automakers? Toyota vehicles are widely considered to be some of the most dependable cars on the market – and their variety of SUVs for sale is no exception to this! Offering exceptional build quality and numerous modern enhancements – Toyota SUVs can provide a thrilling driving experience that it's hard to find anywhere else.
At Heyward Allen, we're proud to carry the Toyota name – because Toyota stands for quality and value. Whether it's your first time shopping for a new or used Toyota model or if you have owned several in the past, picking out an option that your whole family will love is a breeze at our Toyota dealership near you. We know that you have a myriad of options when you're deciding where to shop for your next vehicle – so we're committed to being the ideal solution to your car buying needs. When you work with our team of trained car experts, learning about the various model we have in store is simple! Our staff will be glad to share their expertise with you so that you can make a more informed decision when the time comes to pick out an SUV for sale near you.
When it comes to picking out an SUV that includes everything you need – it's vital to have a terrific selection to pick from. Here at Heyward Allen, we work hard to offer a comprehensive of stock that includes many of the latest Toyota 4×4 models for sale. These include brand new options straight from the factory as well as Toyota used SUVs that provide unparalleled value. If you're hunting for a convenient and straightforward way to find a new or pre-owned SUV, look no further than Heyward Allen.
Toyota SUV Models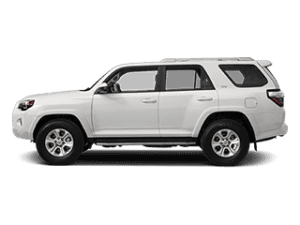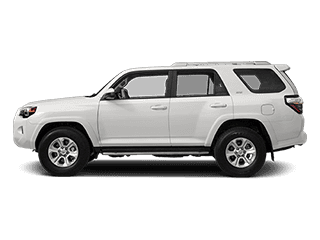 Why go with a Toyota SUV model from Heyward Allen? As one of the leading automakers in the nation – Toyota produces a wide range of vehicles to suit any and all driving needs. Naturally, this includes a lineup of outstanding SUVs! From compact SUV models that offer a great mix of interior room and fuel efficiency, to larger options with seating for the whole family – you'll be able to choose a Toyota SUV that includes everything you desire at a price that works with your budget.
Those who are interested in a Toyota 4×4 for sale won't want to miss out on the all-new Toyota 4Runner. This SUV is a terrific companion for all of your weekend adventures. Whether you're heading off on a camping trip or simply running errands around town – the 4runner for sale will be able to provide an unforgettable driving experience. It comes with standard four-wheel drive, so you can drive with confidence in all kinds of road and weather conditions. Whether your path leads you down dirt backroads or across icy highways – the 4Runner can tackle it all without breaking a sweat. While this model is a highly capable vehicle – it also boasts many comfort and convenience features to keep you satisfied on long drives.
Maybe you're in the market for a Toyota SUV option that provides a great compromise between interior space and fuel-efficiency. If so, we suggest taking a look at the Toyota Rav4! Powered by an impressive and dependable 4 cylinder engine, the Rav4 offers plenty of power for your daily driving tasks. This model is loaded with numerous desirable features that have made it a favorite of Athens GA drivers. What are you waiting for? Find your next Toyota SUV for sale at Heyward Allen!
Used SUVs Athens GA
As impressive as our brand-new Toyota SUV options are – many buyers might have a tough time justifying the higher cost of purchasing a new vehicle. If that sounds like you, don't lose hope! Buying new isn't the only way to get behind the wheel of a stellar Toyota SUV that includes many of the latest and most popular features. With our excellent stock of Toyota SUV used models available in Athens, GA, you can score a fantastic deal on a reliable SUV that will serve you well for years to come.
Buying used can sometimes be hit or miss – but when you shop for used Toyota models with Heyward Allen, you can trust that you'll find only the highest quality vehicles available. We hold our used inventory to high standards so that our customers can feel confident bringing home the vehicle of their choice. Ready to take a look at the used SUV options we have in store? To begin, you can browse through our used inventory online. Make use of the intuitive search tools on our site to narrow down your options and find a vehicle that meets your exact needs and wants. Once you've picked out some options that catch your eye – head down to our used car lot at 2910 Atlanta Hwy, Athens, GA. Our team of auto experts will be glad to help you take a close look at any vehicle you like.