Athens Used Toyota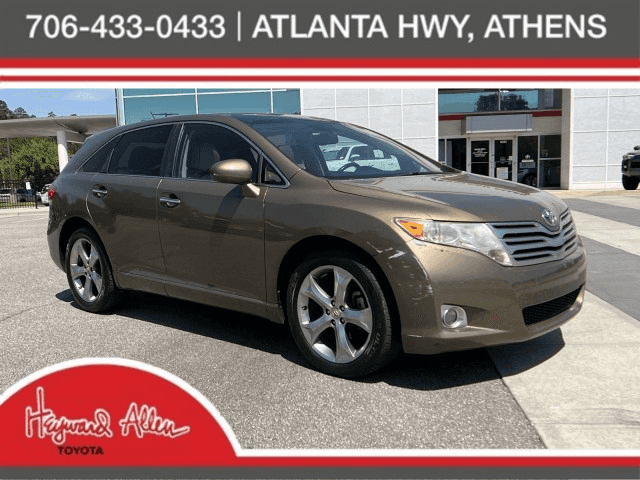 The Toyota brand has plenty of vehicles to choose from, including staples like the Camry and Corolla. Heyward Allen Toyota has plenty of those models and many more to choose from at our Athens used Toyota dealership. Before shopping for used cars in Athens, customers benefit from some soul searching. What kind of vehicle do you really want? Imagine your dream car, and we bet Toyota has already created it for you.
Pick Out Used Cars for Sale
What goes into your dream car? What does it look, feel, and sound like to you? Here are just a few things our customers look for when shopping at a used car dealer near me.
Appearance
The physical characteristics of your Toyota car are sometimes mandatory. For example, many people want a certain color of vehicle. They might be opposed to red cars, or green cars, or maroon cars, but at the end of the day, they'll love black, blue, and white cars. Some folks want a sunroof, spoilers, or chrome-accented exteriors. When you shop from a diverse brand like Toyota, you get everything you want.
Horsepower
The horses on used cars for sale always matter. Many people only buy vehicles with V6 engines or vehicles over 200 HP. Other people care less about horsepower and just want to make sure that there's a turbocharged engine in the vehicle. Torque always matters, too. Our friendly sales team is glad to give you the rundown on any used car in Athens.
Interior Design
The appearance of the interior matters just as much as the exterior. That's because the interior is where you spend all your time in a vehicle. If the seats are too high – or low – or not comfortable, then it can instantly rule out a certain model for you. The test drive is your fast-track way to get closer to your favorite vehicles. Once you've picked out a model online, just let us know you'd like to see it in person. We'll get it ready for you and let you go over the interior. Be sure to inspect the technology, comfort, and visibility of the cabin.
Shopping at Heyward Allen Toyota
The whole world deserves a great car, and we're here to make it mission #1 to help you find yours. Our Athens used Toyota dealership is ready for another year of greatness for our dealership and our customers. Sort through the amazing selection of pre-owned and certified pre-owned Toyota vehicles we have up for sale. The Camry and Corolla are always superstars, but you'll find SUVs and trucks in the Toyota lineup as well.
If you're shopping for used cars in Athens, our team is prepared to travel the miles with you. Buying a vehicle is a process that begins with contemplation and research. If you're in the beginning stages of shopping for your next vehicle and want a little help along the way, reach out to our expert sales team for assistance. You'll find the helping hand you need to seek out and find the used vehicle of your dreams this year.