Atlanta Area Toyota Dealers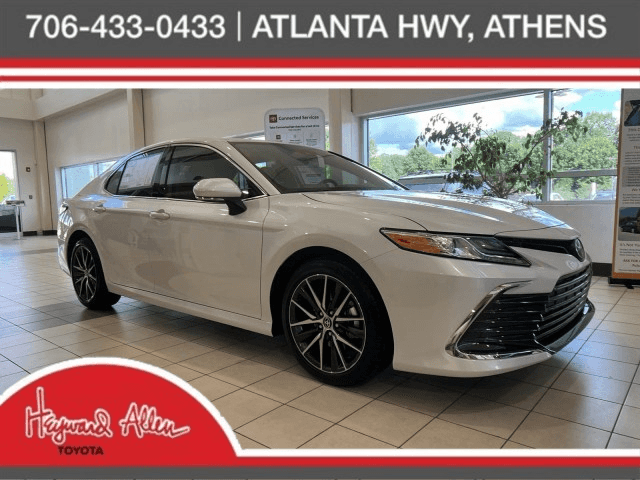 Atlanta area Toyota dealers are gearing up for another great year with our customers. Heyward Allen Toyota has a little more to look forward to than most dealerships in Georgia. We're celebrating our 30th year in business and a 2023 Best of the Best award. We've accomplished these things by sticking to the fundamental things that make for a good dealership. If you're looking for Atlanta car dealers, get to know our dealership a little better this year.
Car Dealerships near Atlanta
Atlanta is a big place with a lot to brag about. We're proud to be close to this all-American city that has so much to offer its citizens. If you need a Toyota dealer near you, Heyward Allen Toyota is poised to ring in another great year with you. You'll find our inventory and services give you a single place to accomplish everything you need.
Shop Popular Vehicles
New and used shoppers alike can take advantage of the inventory here at our Atlanta area Toyota dealers. We've got models like the RAV4, Camry, Corolla, and Tundra. Car dealerships near Atlanta aren't all structured alike. Inventory management is a matter of knowing your customers very well, and not all Atlanta area Toyota dealers really take the time to get to know their customers. We do want our customers to get to know our vehicles, but in order to point them to the right vehicles, we listen first.
Calculate Payments
Under every model we sell, you'll see a lot of helpful info and tools. For example, we've got a Calculate Your Payment tool, Out the Door Price, and even Value Your Trade Tool. You'll see links for ToyotaCare and other things that make your purchase safer and more worthwhile. Financial matters are usually the #1 thing on someone's mind when they go to finance a vehicle. We understand this. We'll give you some helpful tools online to build your confidence and give you more of the information you need.
Well-Conditioned Vehicles
If you're shopping for used vehicles this year, you'll find that our inventory is amazingly maintained for your benefit. We clean and detail our vehicles, tidy them up after test drives, and make sure they pass advanced inspections. No one deserves to go home in a used vehicle that isn't well taken care of. Our team keeps these cars in great shape for you. You'll take home something that feels like it's ready for a brand new life in your hands.
Shop at Heyward Allen Toyota
We're glad you found us. Let us know if we can help you even further. You'll find helpful tools at the bottom of our website pages that contain contact information like Chat or Phone. And of course, our address is in the top righthand corner of the screen. You're always free to type that into a GPS and actually visit us onsite. Many people these days are shopping online, but if you're one of those folks who prefers to shop in person, our doors and business hours are just for you this year.