Toyota Dealer in Athens, GA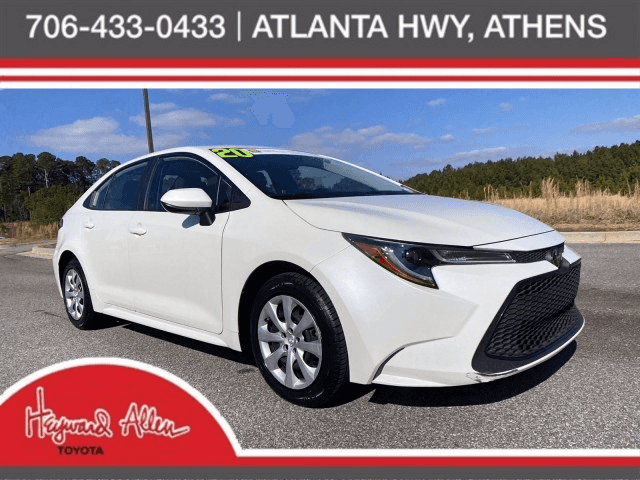 Imagine driving home from work one day when all of a sudden, your car begins to break down. Unfortunately, this is not the first occurrence of this problem with your current vehicle, and you begin to realize that it is time to switch out of your current ride and into a new one. Finding a new ride can be a hassle, and the price of a brand-new vehicle may be too much for you right now. But, that does not mean you are out of luck with finding a new ride! You can switch out of your old ride and into a new one without emptying your wallet by looking at used cars for sale in Athens, GA. There are many used cars in Athens, GA waiting for you, but finding the right car dealership to visit is a large part of the journey! If you are looking for a Toyota dealer in Athens, GA that can offer you a wide selection of used cars, come visit the Heyward Allen Toyota dealership!
Heyward Allen Toyota in Athens, GA is a car dealership that is here for you when you are trying to find your next ride! There are many different options for you to pick and choose from at our dealership, so you can find the right one for you! Let's go through some of the fantastic possibilities! Check out the used 2020 Toyota Corolla LE that has great features such as adaptive cruise control for long journeys, a Wi-Fi hotspot to let you effortlessly access the internet, a backup camera system to make backing out a little easier, and Bluetooth compatibility that allows you to connect your phone to your car! Or check out the used 2015 Toyota 4Runner SR5 Premium that comes with beige power leather seats for ultimate comfort while driving, a navigation system to assist in car trips to unknown locations, and premium audio so you can listen to your favorite music with high-quality sound! You can find both of these fantastic used Toyota vehicles at our dealership, just waiting to be driven home by you! Get into the car you have been searching for when you visit us today!
Our dealership is here to offer you not only a fantastic variety of used Toyota vehicles, but we are also here to provide you with excellent service and maintenance for your vehicle through our service center! From a simple oil change or battery service to tire replacement or brake service, our expert service team technicians are here to get the job done right and quickly so you can get back on the road safely! Taking care of your vehicle is important, and so is taking it to a trustworthy and reliable service center! Feel free to schedule an appointment with our service center today to get the quality service you deserve!
When it comes time to choose a Toyota dealer in Athens, GA, make the right choice and visit Heyward Allen Toyota at 2910 Atlanta Hwy, Athens, GA 30606 today!