Toyota Truck Dealer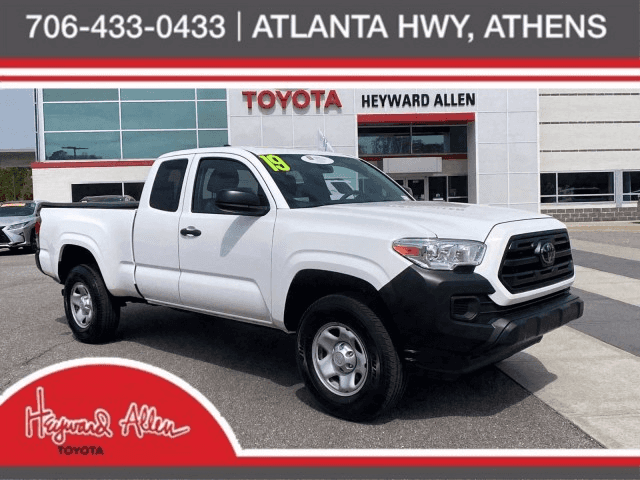 The pickup truck is the heavy lifter of the auto industry. It does more than just look pretty, drive smoothly, and inspire road trips. When you shop at a Toyota truck dealer, you discover that trucks are the movers and shakers of the world, the vehicles that have a purpose beyond the interior. Our Toyota dealership is generously equipped with your classic Toyota truck options: the Tundra and Tacoma.
Tundra or Tacoma?
The Tundra and Tacoma both have varying off-road capabilities. Any Tundra trucks for sale at our dealership are manned by some of the most powerful towing and off-roading features in the industry. You can buy them new or used and reserve your purchase for that one truck that connects with your tastes the most. Many people search for a truck dealership near me just to find a Toyota Tundra.
The model's hefty towing capacity and off-road suspension systems and feature craft an experience that's like no other in the industry. The chief goal of any Tundra design is to get you out there in the thick of the outdoors for the type of adventure that only a Tundra could provide. A Tundra truck bed will also have Toyota technology built into it, making it convenient to load or unload your truck bed.
The Tacoma is an extremely special truck here at our Toyota truck dealer, too. It's equipped with lighter equipment, but focuses more heavily on the interior design and refinement. Grab premium audio systems, touchscreen technology, and premium wheels for a Tacoma. You can dress it up as your own idea of the perfect pickup truck.
A Few Reasons to Shop at Heyward Allen Toyota
As a Toyota truck dealer, we know the meaning that these trucks bring to the lives of our customers. They increase your capabilities and expand your horizons in an everyday way and a weekend kind of way. Both the Tundra and Tacoma are popular at our Toyota dealership for so many reasons, and we strive to give you the confidence to shop with us and choose us over and over again throughout the years.
Professionalism
Our sales team knows the Tacoma and Tundra like no other in our area. They study the specifications of these trucks, know their colors, and know their options. When you work with a professional sales team, you work with someone who knows trucks.
Savings
Our pre-owned models and certified pre-owned models have a wonderful array of savings attached to them. It's built in naturally. However, we often keep our new models priced right, too.
Honesty
Never do business with a dealership unless you can see its honesty and integrity. We believe that over the years, we amass a large following of customers because we're honest, hardworking people just like you. Our honesty is our success.
Our entire inventory of Toyota trucks is browsable online. Take some time away from the business of life to get to know our trucks. Once you've found the truck or trucks you love, let our sales team know that you want to come by for a test drive.