Used Car Dealers In Athens, Georgia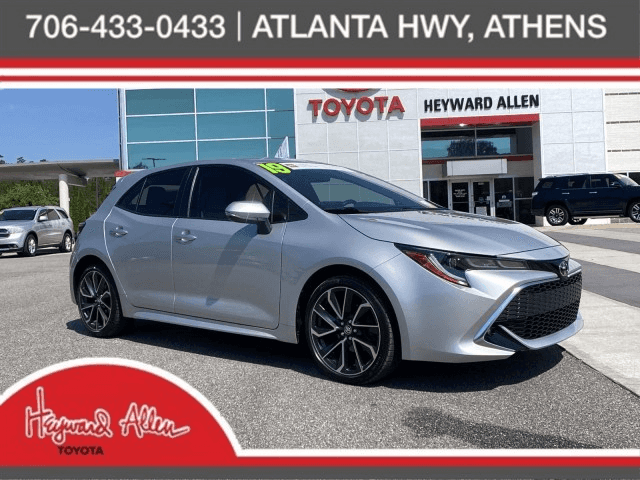 If you dream of a better way of life for your family, adding a used Toyota vehicle to your household might just make your days brighter this year. It has been a rough year for the new vehicle auto industry in general, but the bright spot is found at your used Toyota dealer. At Heyward Allen Toyota, we want all customers to feel welcomed and part of a big, happy family here at our used car dealers in Athens Georgia. Used models have a wide range of prices, so there's something for everyone.
Toyota for Sale near Me
Not every dealership treats used Toyota shoppers like they should. Some dealerships treat you with a respect that's similar to the amount of money you have to spend. You'll never get that kind of limited customer service here. Our respect is not given because you've got a big budget. It's given because every customer who needs a car deserves a comfortable, fair place to buy one.
Considerate Pricing
Part of our mission here is to bring in budget models for our customers who have less to spend. We still look for quality in those models, relative to their pricing. You have the right to expect your budget model to be reliable, too! We inspect every model that comes to us, even very old vehicles that need a little TLC from our auto service team.
Respectful Salesmanship
Every sales team should treat customers with respect. This doesn't just mean being friendly. It means listening to what the customer has to say and serving them in any way possible. If you have a question about five different vehicles, you deserve answers on all of those models. Our sales team treats everyone who visits our used Toyota dealer with respect.
Wide Selection
The more models you have to shop from, the better. We try to build an inventory that has something for every type of shopper. At our used car dealers in Athens Georgia, you'll discover a wide range of Toyota models that meet your needs.
Shop from Toyota's Wide Range of Classes
Toyota makes award-winning vehicles from almost every major class of vehicle. You'll find sedans like the Toyota Camry, trucks like the Toyota Tundra, and SUVs like the Toyota RAV4. Toyota's creativity shines through in each of these models. The Camry is the bestselling mid-size sedan in the past two decades and continues to set records every year for reliability and design. What you'll find is that you can't go wrong when you're shopping for Toyota vehicles. These models are known for their durability and longstanding performance.
Please take your time in getting to know our inventory. No member of our team ever rushes a customer. You're free to shop online without any distraction from our sales team. It's only when you're ready to test drive or finance a vehicle that we'll make ourselves useful.
Ask Questions
Do you have questions about our Toyota inventory? Please contact our team at Heyward Allen Toyota to learn more about our amazing selection of used vehicles.